Yes, it's not long to go now, and I'm getting all ready for Christmas. My daughter even spoke about starting her christmas shopping this month... ! Mind you, it's a good idea really. Although with my children, they probably wouldn't even know what they want. I'd buy what they say, then they'd change their minds.. haha.
But keeping with the Christmas mood, here's a little something that has been travelling around my demo's with me.
It was made from matchboxes and the Ultimate kit from the Christmas Forever Friends collection. It came together really easily once I'd made my mind up how big to make it, what to add to the top etc.. and I think it looks really lovely. So pleased with it - and everyone wants to keep it.. so it stays next to me at my demo's, and is chained to the desk!!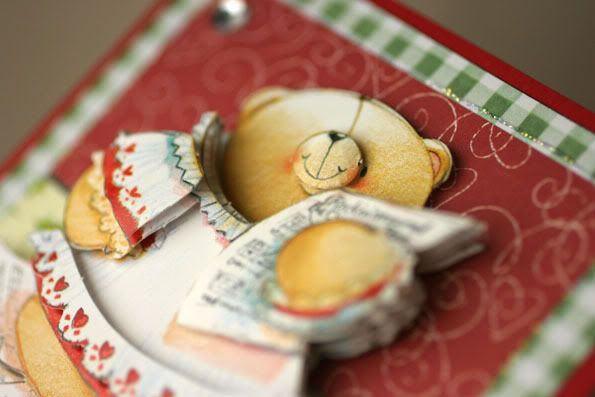 The little Forever Friend characters are so cute. I love cute. Did you guess?!
There are so many in the Ultimate pack too - it seems to go on forever!
Well.. I'll love you and leave you for now. Check back soon... and happy crafting!