OH. I. LOVE. THESE.
The new Enchanted Fairies range from Docrafts is just beautiful.. I love the pastel colours, I love the papers because they are very blingy and glittery, and have a lovely texture, and most of all, I love the fairies.. they are just beautiful.
Here's one card I've made for my demo's.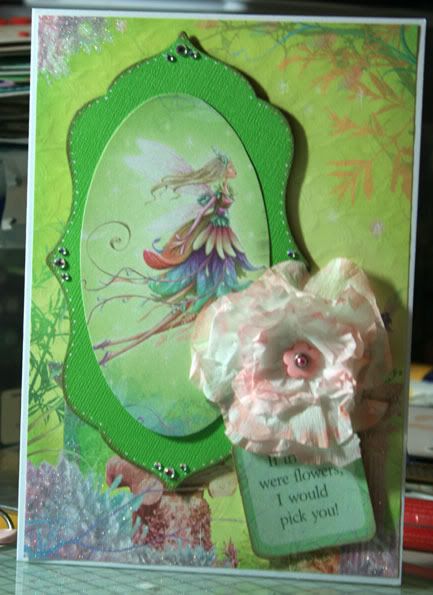 I decided to keep the background really simple, just by using one of the papers from the A4 pack. The design is printed so delicately that it lends itself to whatever colour palette you choose to use.
And the fairies? Well... just look!
Isn't she pretty? I'm not sure if this is Kylie... Did you know that they're based on famous people? I didn't! But, there's apparantly Amy Winehouse, Cameron Diaz, Kylie Minogue and Posh Spice... lol.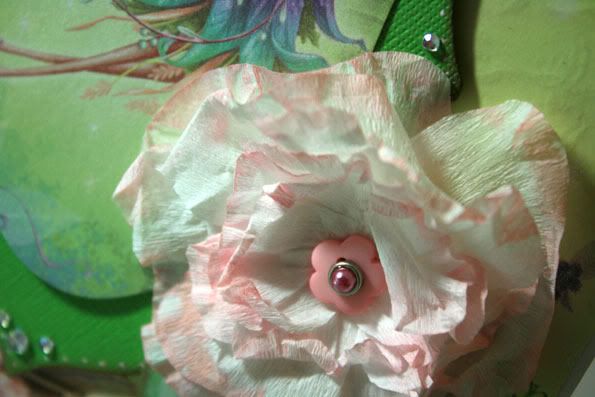 And to finish it off, I created a little flower using tissue paper.
So today, I'm continuing to create a storm in my craft room - although last night I did have to have a little bit of a tidy up before starting again today! I'm creating samples for the Tool Shed show on Sunday - and we have lots of lovely items going on the show.
What are you upto? Whatever it is, Happy Crafting, and don't forget to share your link!