Oh what a lovely week we had last week - beautiful sunshine and lots of dry days! What better way to spend some of my coffee break by wandering around the garden to snap some of the beautiful flowers which are just starting to come out.... escorted by three little pupsters of course - who don't make taking photographs all that easy - you point the camera, they jump at you with excitement and woof! Nice!
Anyway, I've made these images larger than the normal upload size - hope you like 'em this way.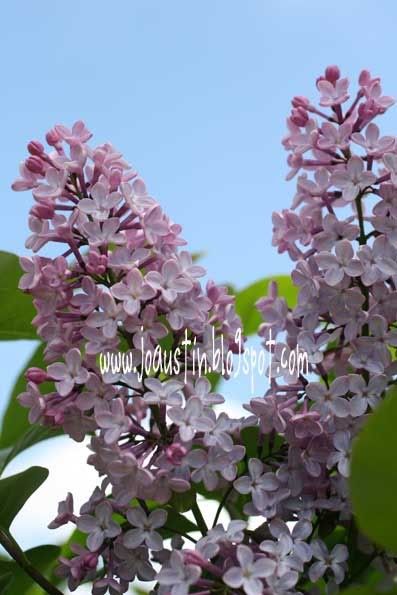 This is a lilac that just grows and was never planted! In 22 years, it's only flowered a few times, and this year it's come back even more beautiful than ever.. and smells great too!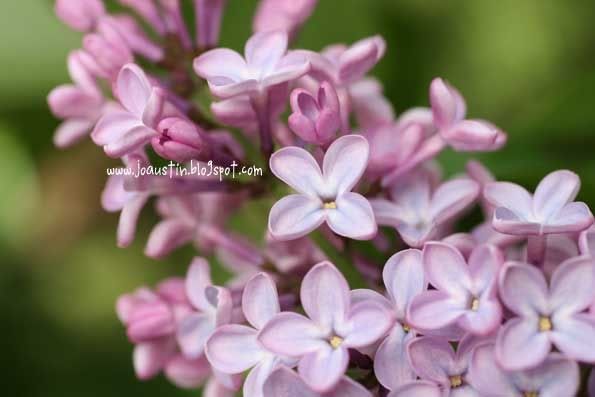 A close up of the Lilac's very pretty, waxy flowers.
I'm not exactly sure what this 'tree' is.. I bought it from Wilko's around six years ago as a sad looking little branch (I'm a sucker for poorly plants!). I nurtured it and it repays me each year with an abundance of these fantastic, blue little flowers - and the little birdies love it too! It's now around six foot tall and makes the garden look so summery!
Another of my strange little favourite plants - the humble Dandelion flower! Don't ask why I like them, I just do - I suppose it reminds me of my childhood playing with dandelion clocks in the woods with my sister and grandma! Oh, those were the days - remember them Jules?
Well, that's my photo update for now.. Hope you like!