This week is going soooo quickly, and today I'm out and about with the ever-lovely Sheila doing a Stampin' Up party. I've been busy prepping for it for the last couple of days, so today, I'm just showing a few photos from a project or two I did for a magasine.
Here are the set of cards I made.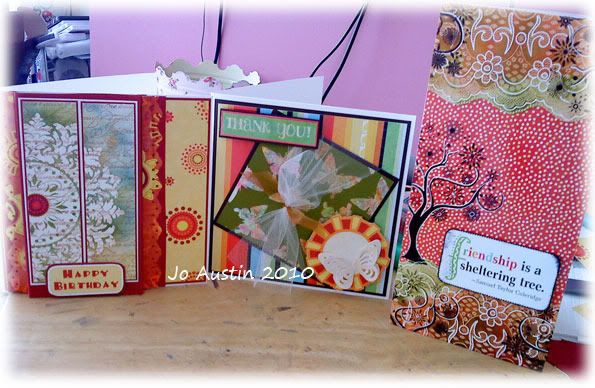 I was sent some papers to use, and they were stunning! I added some of my own stamping techniques to them, and this one below is my favourite
(sorry about the fuzziness)
I used the papers with the Stampin' Up stamps Le Francais, which is a background stamp, and the wonderful Medallion stamp. I love both of these stamps.
I will redo this technique on another card and do you a step by step.. it's very easy, but so lovely!
Right.. must fly .. I've lots to get on with today.
Happy crafting everyone!