Hello again all.
You know sometimes you just have a whim to make a card? A card for no particular reason? Well, this is one of those cards.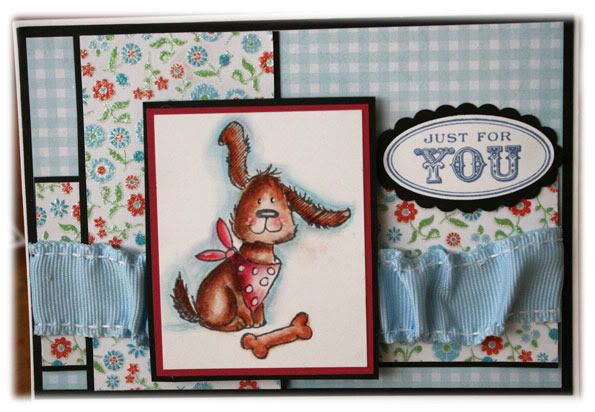 I have had this stamp for a long time now - I love little doggy stamps, so whenever I see one that catches my eye, then I tend to buy it. And this stamp is soooo cute. He looks just like my Scooby when he's running in the woods - his ears fly all over the place too. Cute!
Here's a closer look of the little wuffkins.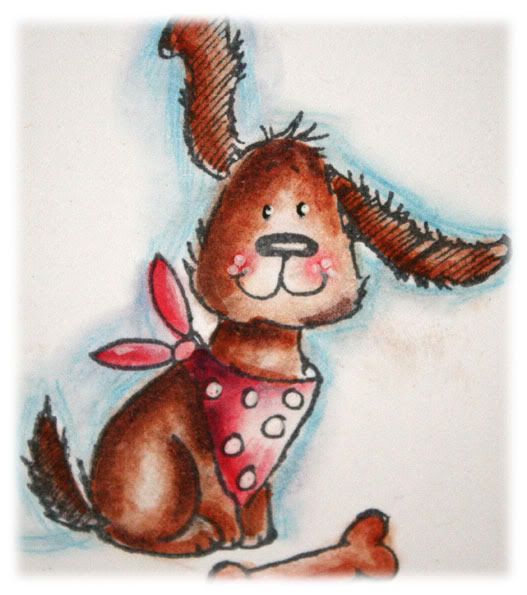 To colour him, I've used a couple of different mediums, markers and prismas. I laid down a base layer of prismas, then went over the top of it to enhance the shading with the brush markers. I think it looks quite vibrant. What do you think?
I hope you check back tomorrow for a new card.
Love Jo xx