Well, I've actually done two! I've made a couple of cards over the last day or so, all ready for Sunday. I'm demoing at the Lincoln show for Phyllis, and needed desperately to get these cards finished.
What do you think so far? lol
This is a close up of the lovely embossed frame I've made for the little girl to sit in.
The frame was made using the Mandala board and are alot quicker than using nesties!
Here's the card in full.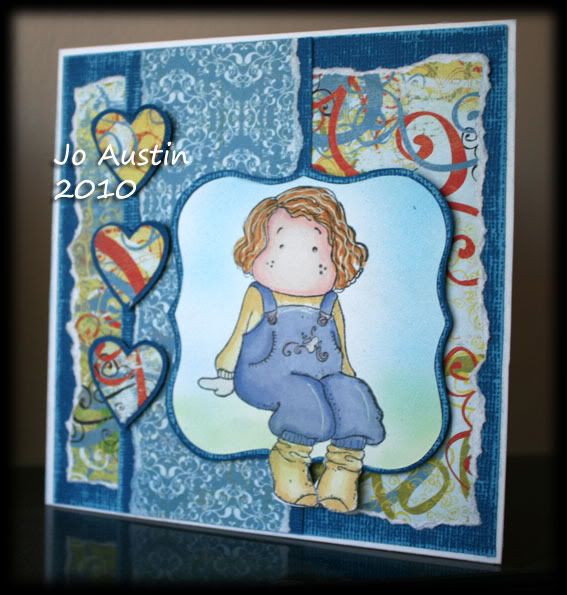 You can very faintly see the airbrushing with the promarkers on the background. It's only light, but it gives a lovely effect.
I've sanded down the coredinations card I used for the background to give a more distressed look, and tore the edges of the papers.
I hope you like it.. it's not too blingy until Sunday.