Two of my favourite things.
1. I love the new Henbury Lane papers - they are just so me!!
2. I love the new maggies.
Firstly, I'm having a lazy day today, so I scheduled this post for you for today. I'm up at silly o'clock again tomorrow morning to go to Peterborough for a show at 10am, and after one thing or another this past week, I've been up at a very ungodly hour every morning!! Still.....
So, onto my card, and I've teamed up my two favourite things as I said at the top.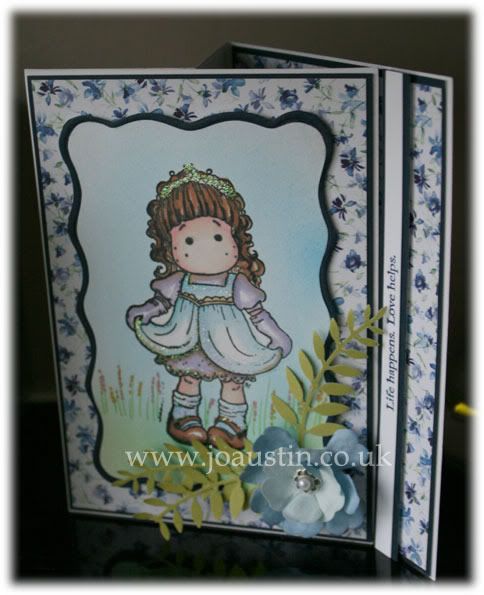 The papers are the new Henbury Lane ones, and oh my, aren't they lovely. I decided to make an Easel card again, but turned it on it's side this time. Something a little different I guess.
The image is a little Tilda and she arrived early this week, she was coloured with copics and the background was done with my new toy which arrived last week - the letrajet. Love it!
The sentiment that I used came from the Vintage Vogue set from Stampin Up. Don't you just love it? And then, finishing off, I punched out a few leaves, added some paper flowers and a gem brad. The topper was created using the Mandala board.