Oh, I just don't know where this week has gone... it just seems to have flown by in a flash!
First things first though, and the ever so lovely Jill has started a Challenge Blog
here
and the first challenge is Anything goes. Now, I've known Jill for quite a while and she is honestly one of the most loveliest, friendliest people around, so when she asked me to join in, how could I refuse?
So.. I set about making a card or two for the Challenge.. and here's the one I chose.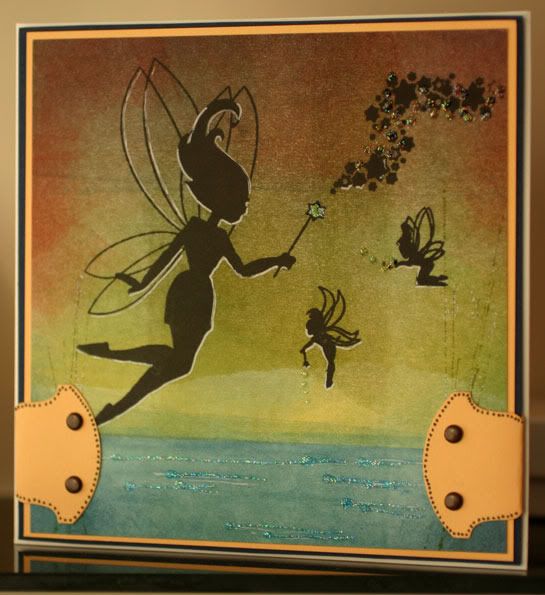 I used a range of different things on the card, including the Fairy Stamps which are just fab. I hope you like it.... and why don't you nip on over to take a peek at all the other samples over there.