Sssshhh.. Christmas I mean....
I am slowly trying to build up my Christmas card pile as we speak. I've quite a few crafty friends who I send Christmas cards to, so I need a good pile before we hit December. So, slowly but surely, I'm trying to get them made in between the million and one things I need to do on my ever growing list!
I have stuck mainly to Stampin' Up products for both of these cards, and this bauble one is one of my favourite techniques. We'll be covering this in one of my classes, so if you'd like to come along, just let me know! I will be putting dates and times on my sidebar sometime soon!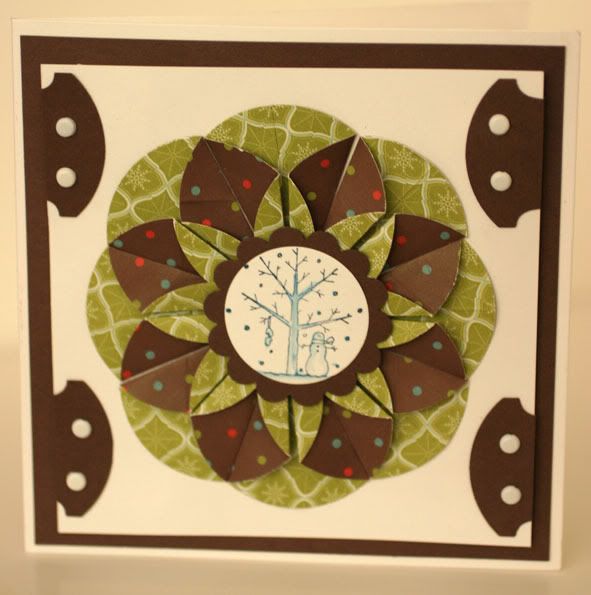 This is one of the easiest styles of card to make. I found the instructions over on Split Coast a long time ago and usually make a few a year.. not many.. but enough so I don't forget! lol.
The papers are Stampin' Up (as is everything else) and these ones are just lovely. They are the Christmas ones and as you can see, they coordinate perfectly with the cardstock.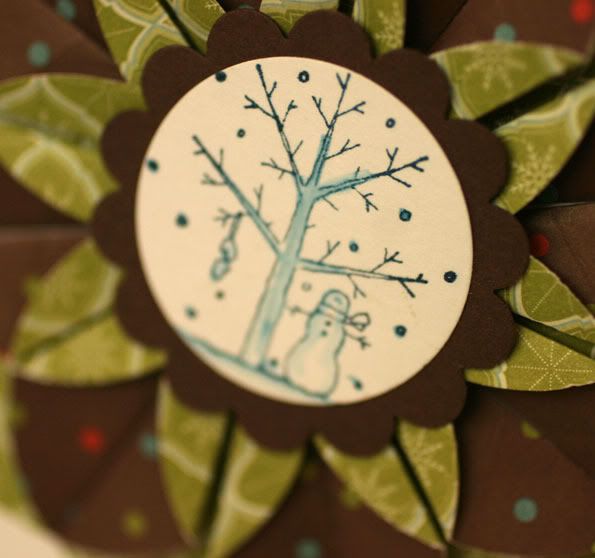 i used a little stamp from the Tree for All Seasons stamp set to create the middle section, and punched out circles from the SU punches. Have you tried these? Boy, they're fantastic!!
Right.. that's it for today.. onwards and well, onwards shall we say.. I'm trudging through my list of things to do quite quickly now.. Christmas cake making next.
(only kidding! That's next month!)