Well - I knew it wouldn't take long after talking to a lovely lady called Kathryn! She makes the most impressive models from Fimo, and is going to make me one as a gift. Me being me...well, I promised to make her one in return. So set about it and this is what I came up with.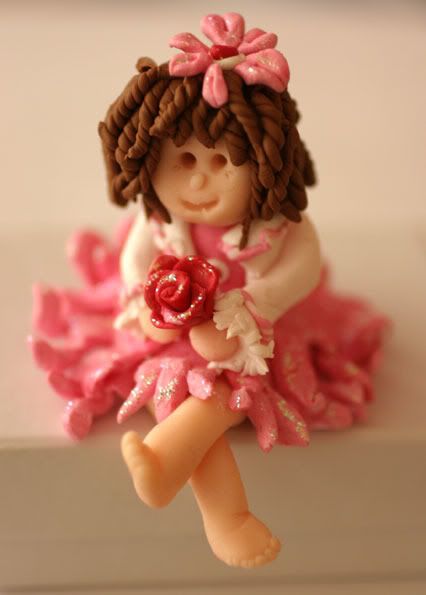 I'm not totally happy with it - but it is my first attempt, so will accept a few flaws along the way. I still need lots more practice, and even then, don't think I'll get them to look like Kathryns.. lol.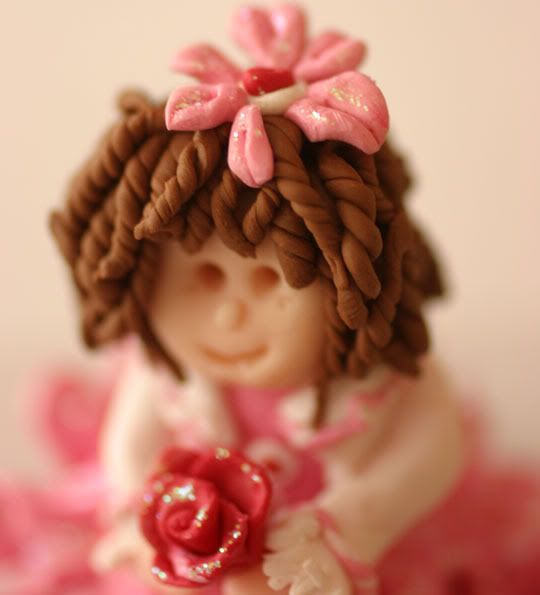 Now.. I am good at making roses.. I've made those for years, but dolls? Well. Give a girl a dollop of plastic playstuff and she'll try her best.. lol.
Hope you like it anyway. She actually looks quite sweet sat on my Pandora box.
Bye for now!