I just can't believe that it's nearly Christmas already! I have two Christmas Fayre's to do this week too.. but if the snow continues, I definately won't be doing one of them! Outside? In snow? Cold and wet?? No thanks...
But I have however, been making a start on some Christmas cards. This is one of the newest, and this stamp is just sooooo cute!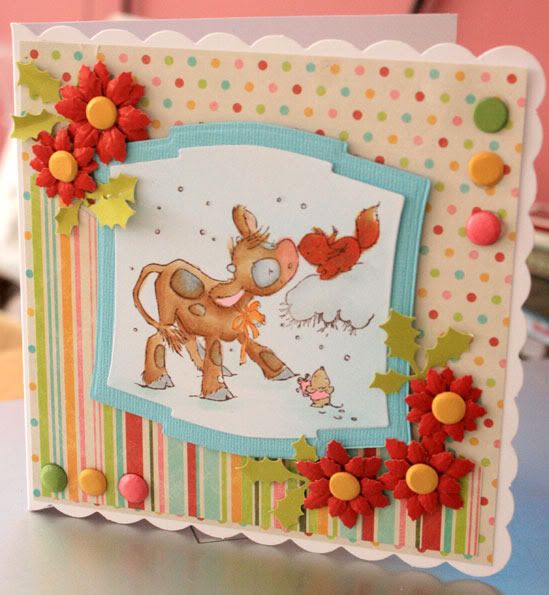 I've had this one a while, as I love anything cute and especially cows!
Here she is in a little more detail.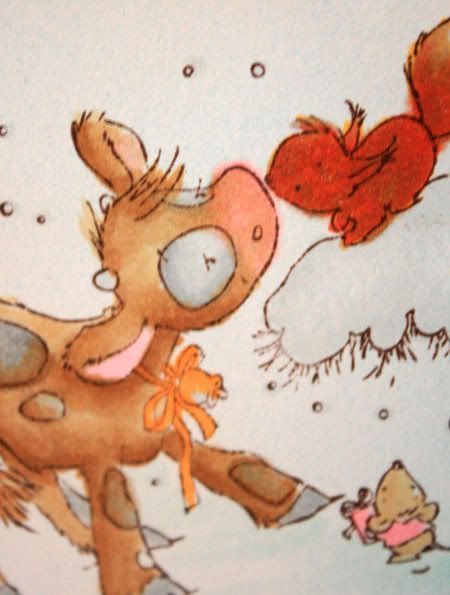 Isn't she just the cutest .. and the little mouse is adorable. The little flowers are punched and arranged into poinsettia's.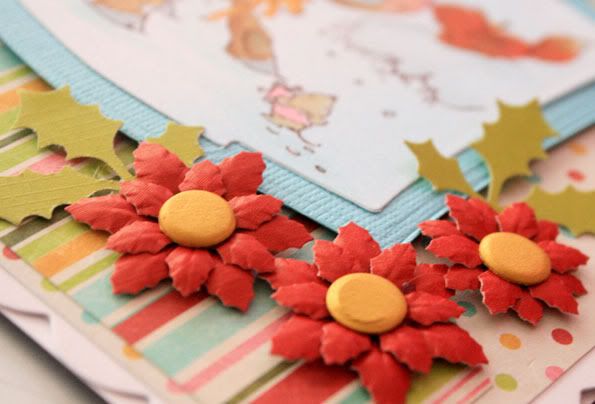 I hope you like it.. and the contemporary colours. I think I may make some fresh and funky ones this year as a change from traditional colours.
Back tomorrow with a few more. See you then!