How cute is she?
This stamp is part of a set that I've had for quite a while so I thought I'd ink her up and do her in Christmas colours. The poinsettia are dies that again, I've had for a while.. lol.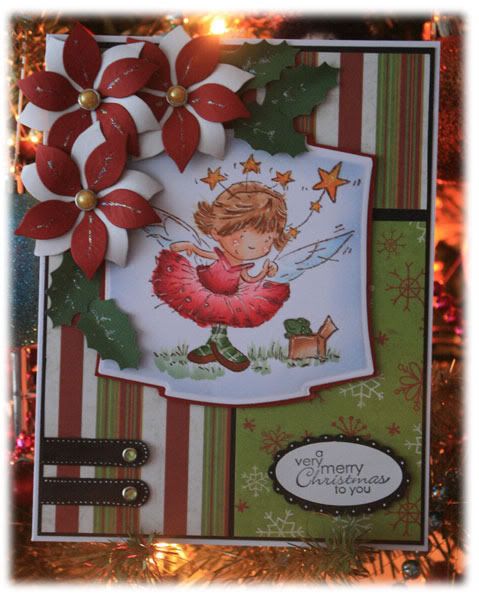 I coloured the fancy fairy in copics and added some white gel pen to give her highlights.. here's the detail -
Obviously fancy fairy needed to have some glitter on her wings, and I did this with a little bit of glitter glue.
I hope you like her.. I do! She's soooo cutesy.