I've checked my blog this morning and there have been no posts since Thursday.. I did schedule a few posts, but they didn't upload themselves.
Oh well.. maybe I didn't press the right buttons. Anyway here's the one that should have come up for Friday.
These little cow-y images are just the cutest. I have a few of them (one I showed earlier on my blog), this one and some all year round ones. As you may guess, I do like cutesy stamps, so these fit that niche perfectly.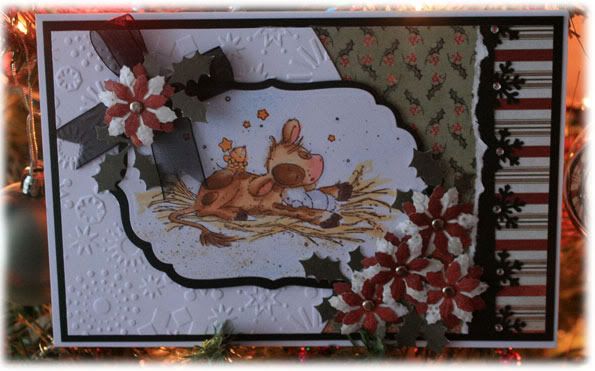 I even managed to drag out my embossing folders for this card. I have quite a few of them, but rarely think to use them that much.. although, I wanted this card quite plain, so thought it would somehow brighten up the image a little bit instead of it being quite bare.
Here you can see the details a bit more. I used the Colour Spritzer from Stampin' Up to add a bit of shadowing around the image. What a handy tool that is.. it definately saves getting my air brush out!
Until next time!