As I said yesterday, I was busy making cards this weekend for Christmas. Because I have a few to make, I thought I would keep them quite simple and given the weather of this last week, opted for a snowman or two from a set of stamps I have never used.
Mrs Snowman was the first one I did.
The papers are a new pack I've just got - all contemporary colours, lime greens, turquoise blue and baby pinks.. lovely.The fantastic satin ribbon is from Stampin' Up and so are the Rhinestones. Honestly, you've never seen anything with such sparkle as these rhinestones. They are just wonderful.
Here's a close up of the stamped image.
l coloured with copics and then added highlights to the cheeks with white gel pen. The glitter (although you can't see it too well) is Dazzling Diamonds from Stampin' Up.
The topper was cut out and layered, three layers in total, to give it a little dimension.
Do you want a blue version?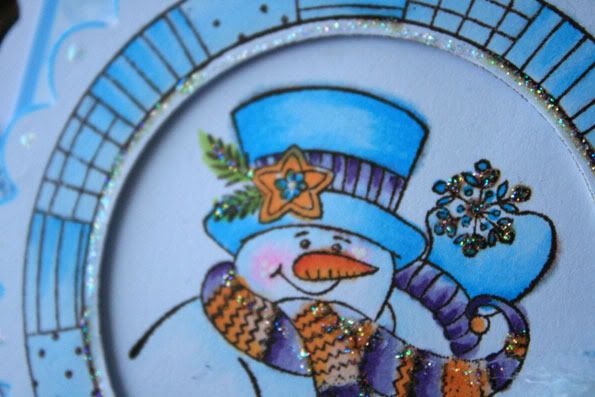 l will show you this one tomorrow!
Until then.. stay warm.. and happy crafting.