It's still white over here. What's it like near you? My classes that I do over in Sheffield have been cancelled this week - actually, I'm quite pleased as I don't like driving in bad weather.
Anyway, here is a card that I did in class the other week. I hope you like it.
I used the cute teddy stamps that they had in the store, and decided to keep it quite simple as the focus of the class was just stamping and colouring.
Here's a close up - as you can see, I layered up the ribbon to add a little more dimension.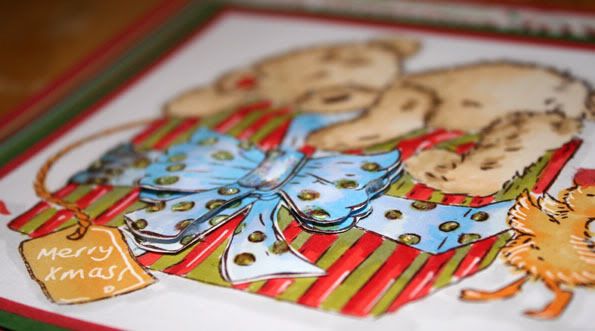 See you again tomorrow for another card or two. Until then, keep warm and cosy.