Exploding boxes are something that I find so pretty. And I think I don't make them often enough. However, this is one that I made a couple of weeks ago -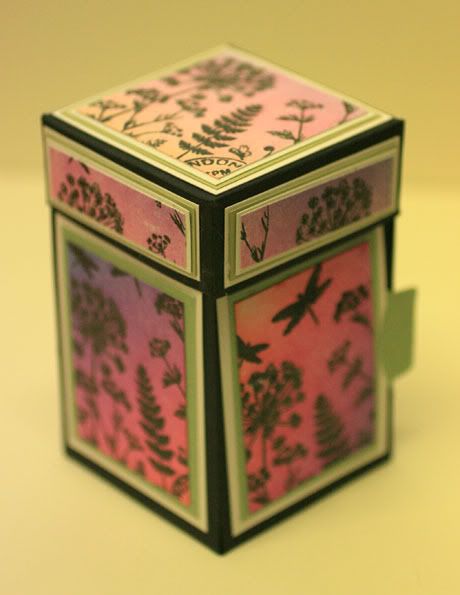 When it opens up, it looks like this -
There are a range of things used in this card/box.. Stamping and embossing, then brayering over the top has created the panels around the inside and outside of the card, and then acetate and Docrafts dimensional butterflies form the decoration in the centre.
See - I told you I could do bright... lol.
The card was given to Martina's place of 'work experience' when she left. She wanted it to say Thank You for having her. How thoughtful eh?! And she bought them chocolates... now where's mine!?!