Now, isn't this little guy so cute?
As I've said before, Carley left home before Christmas, and every so often I like to give her a card to say Hi.. so that she doesn't forget us lol.. no chance there me thinks!!
Anyway, this stamp fell on my desk when I was sorting out this last week and I thought 'perfect... I know just the person to make a card for!' In fact, I may just photograph my new workspace.. mmmm...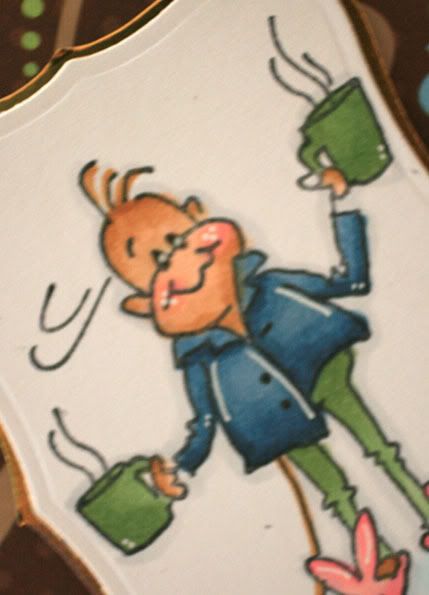 Holding a cuppa in each hand, I thought it was just the thing. Well, it's tradition isn't it? Someone calls at the house, you make a cup of tea.. ?!
I coloured him with copics and the card blank was cut out with a die cut to make a bit of a different look.
I hope you like it. Now, I need to go and upload some other bits to share with you over the next few days..
See you soon!