This is the type of card that I don't make that often. Baby cards.
But I was asked if I could do one, and this is what I came up with. The papers are DCWV and they went with my colour scheme really well.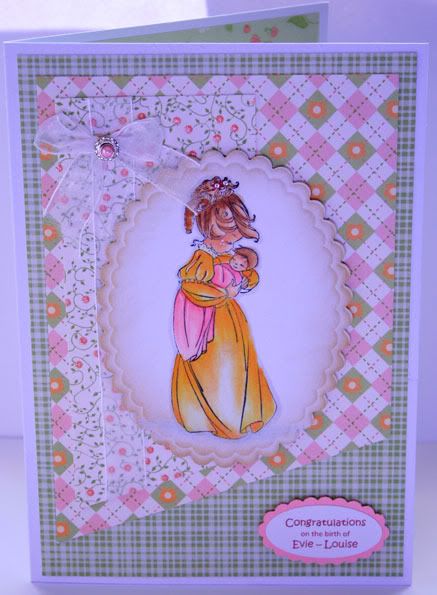 I coloured the image using copics and prismas.
And going against tradition, I even decorated the inside of the card!
All in all, I'm quite pleased with it, and so is the person who wanted it.
Now today, I am still in mourning.. my beloved, devoted, wonderfully comfortable office chair is no more. It has left me to reside in the Staples of the sky... and I had to buy another. The leg broke. I went flying. The dogs ran for cover.
So. I bought a new chair. And then I realised how much I'm going to miss my big, leather companion that has supported my bum for many years. So much so, that I've tried to bodge it to see if I can get it to live on a little longer, but the sad looking puffy cushioned black sections are now in a box destined for the tip. Sad days.
If you have a chair that you love, I'm sure you'll be with me on this .... so long... comfy chair! Haha.