This is what this card reminds me of...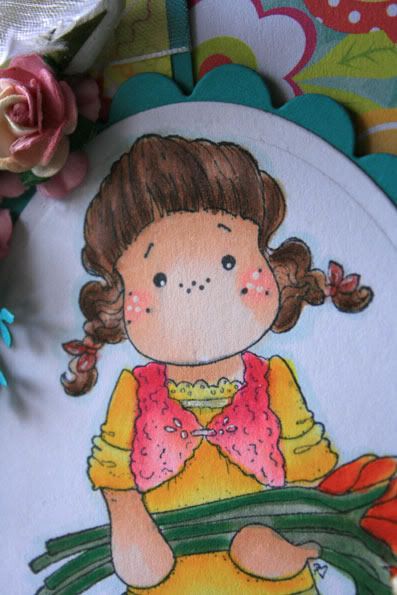 I was asked for a birthday card, and was told the person liked flowers.. so what better than this beautiful, lesser used paper from Kay and Co.. I am sure it's their pad anyway.. will have to check. But it's a bit loud, so I've left it festering in my paper draw for a while.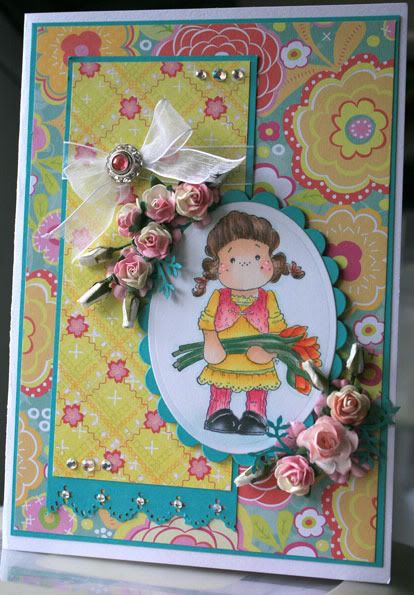 I coloured the image with copics and prismas to match in with the papers. And I think she looks rather lovely. I embellished the card with some lovely flowers and a few gems here and there.
I even managed to decorate the inside..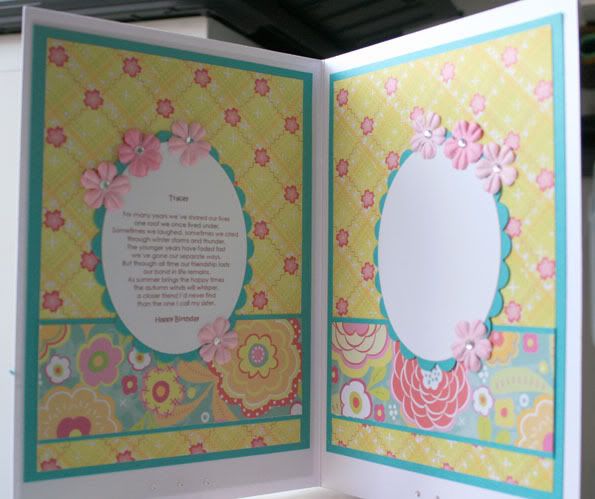 I must admit.. these papers may feature a little bit more on my projects - so bright, sunny shiny and great!
Have a good day whatever you're doing!
xx