What a beautiful sky it was yesterday morning. All fluffy and pink, and I just had to grab my camera to take a photo.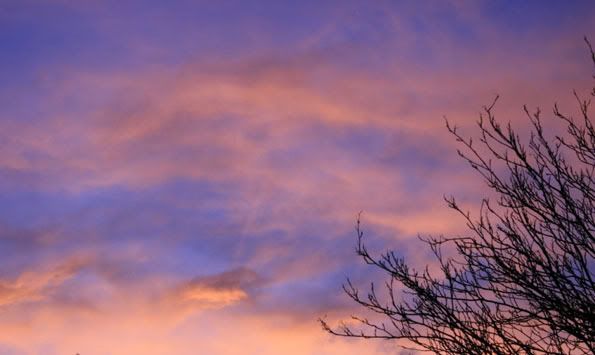 It only stayed like this for a short time, so I'm glad I managed to get a picture. Later in the day - and in fact this morning - the weather has taken a bit getting used to! We've got gales around here and a bit of wet stuff thrown in for good measure too! Great eh?!
Later this morning, I have the pleasure of meeting my daughter in town at the 'posh coffee shop'. Mmmm.. Posh + me = not very!
Whatever your day is like, I hope you have a good one.