Well, here we are for the last few samples from this weekend. As soon as I get to photograph the other ones I took with me, then I'll upload them for you.
Anyway.. here's my first for today.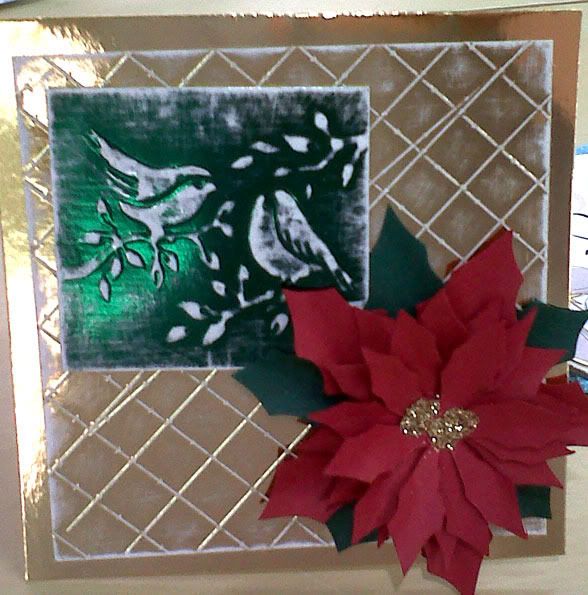 I used metallic cards to emboss the designs on this one, because if you file them down, you will get to the white core of the card. The photo isn't brilliant as it was from my mobile.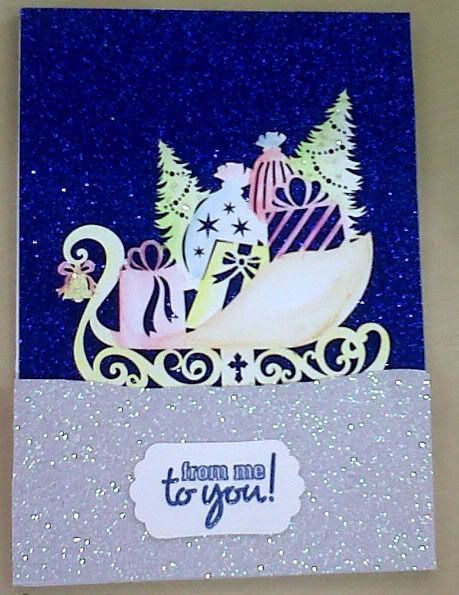 Oh I love these cards!!! They are laser cut so they don't need much doing to them really. With this one, I've watercoloured the design a little bit to give it a bit of colour. The lovely glitter card adds a little sparkle.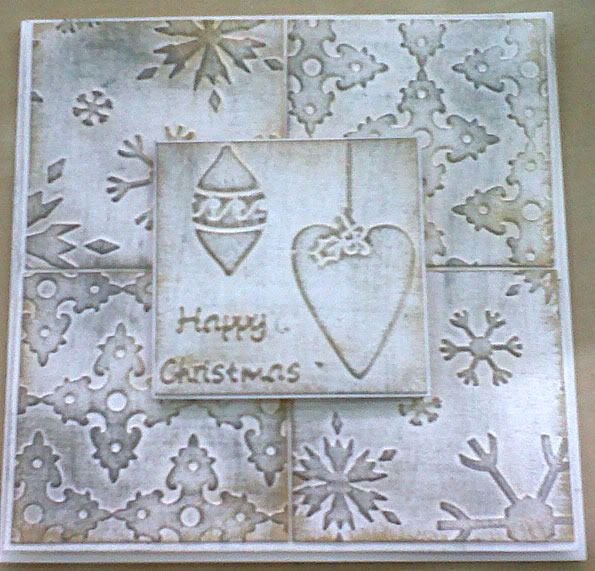 A very simple design using the embossing folders. Again, this was taken with my mobile, so the photo isn't brilliant.. but the shading was done using the new metal paints that have just come out. These are fab. The more I use them, the more I love 'em!
That's my current set of sample pics, but I'll get some more photographed soon.
I'm still trudging through my mag work, but what I'm working with is fantastic. Love the product, but its a shame I can't share.. I will do as soon as I can.
In the meantime, why not check out the Retired list from Stampin' Up and see if there's anything you'd like? The updated list is at the top of the page under my header, and the list is on the sidebar (little orange label).
And if you'd like to preorder your new catalogue for this next year, then click on the link below.
2010-2011 Catalogue PREORDER YOUR COPY NOW £3.99 price includes delivery.