Morning all..
At last things outside seem like they're a little drier today. Hasn't it been awful this weekend?? So cold too! The heating has come back on over the weekend as it has been bitter, that's the first time since around April or May. It's all snuggly warm again at the minute and it's great.
So. What have I been upto this weekend? Well, I had a couple of days full of demonstrations - first one in Brigg and the second in Derby, and we had a great time. But on Friday, I was at the Copthorne Hotel up in Manchester with a load of ladies for an evening of fun.
It was the Regional Training for Stampin' Up and I think there were around 30-40 SU demonstrators there.
The drive up there was awful - very busy, so was a bit late arriving, and left early as I wasn't feeling the best. But in between was great. I had made my swaps for the evening and they were these little cards here -
..... and all of them together ....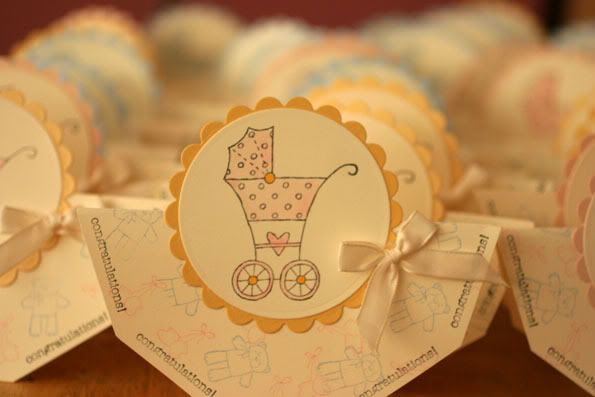 I recieved so many cards back that it would take an age to upload them.. so I've made a little slideshow (no music!) of the ones I got.
The video is a couple of minutes long - still fiddling with the editing program to try to speed it up.. but that'll come later!
Now the best thing about the evening was, after I'd left I won a place to attend Stampin' Up Convention later this year! So hopefully I'll get sorted and will manage to book somewhere..... !
How would you like to have fun with the girls doing crafty things and having a laugh? With the new launch of the 2010 - 2011 catalogue, there isn't a better time to sign up to be a demonstrator. The catalogue this time is fantastic, and the kit has changed too. From the 1st October it will be a slightly lower price with more variety of product. If you'd like to know more, then just get in touch.
Here are a couple of photos of the great people I spent some fun time with!
Firstly, Monica. My Stampin' Up Mummy. Top demonstrator in the UK for 2009-2010, and what a lovely lady she is. She's such a tonic sometimes.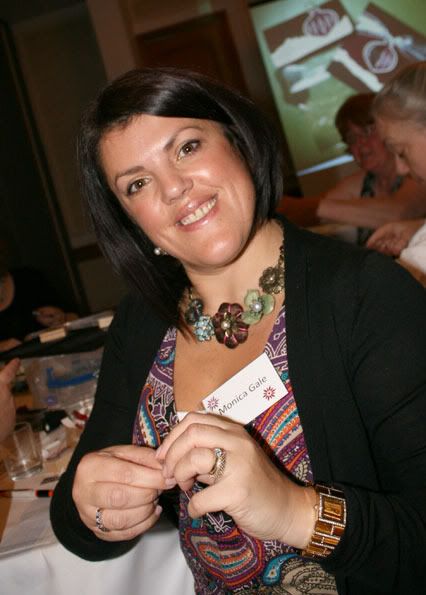 And this wonderful person is Jane.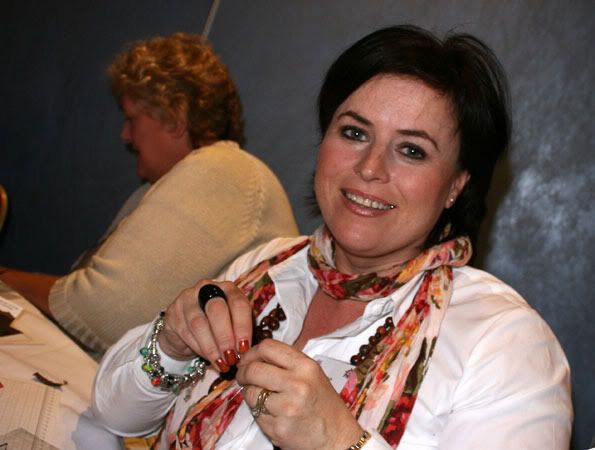 It is Jane that I have to thank for pulling my name out to win the convention prize. Thank you so much Jane.
These are the funny ladies on the rest of my table -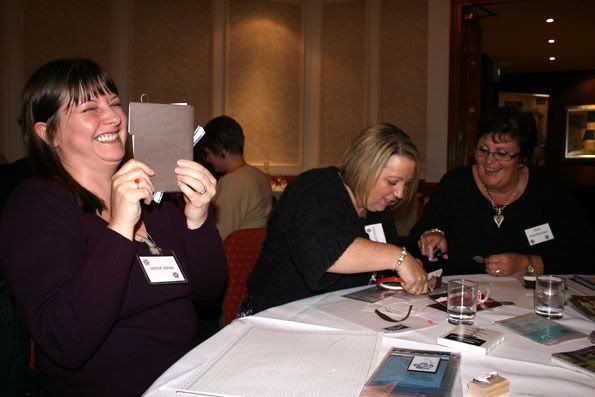 I hope you all had a great weekend, whatever you were upto. And I'll be back later to show you some cards - and maybe a tutorial or two - from the demo's this week.
see ya later!
2010-2011 Catalogue PREORDER YOUR COPY NOW £3.99 price includes delivery.