As I mentioned in my previous post, I was working down in Derby this past weekend, and we had a fantastic time. So, I thought I'd come on here and upload a few of the sample cards I had on the day.
This is the first one -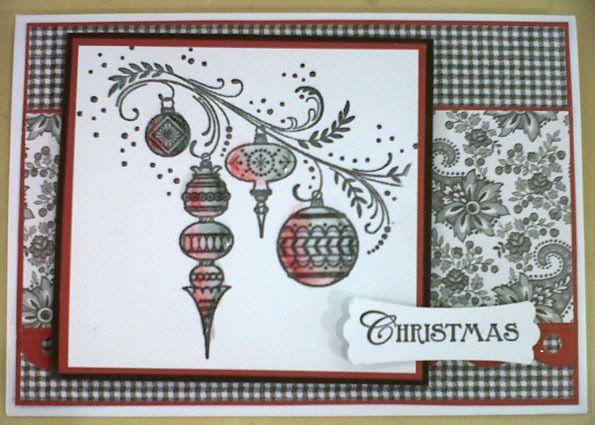 Jackie had wanted me to feature this stamp on my samples, so I duly obliged - not hard as I really love this stamp from last year!
I have used a simple theme of black and white, with a dash of red, and the papers actually aren't christmas papers.. but they work just as well! I love my little tag too.
Now.. with this - isn't Skype great?? The star was Nikki's star, and she showed me how to make it over skype one day, and don't you think that it looks lovely? The background flourish is stamped using the Christmas stamp above.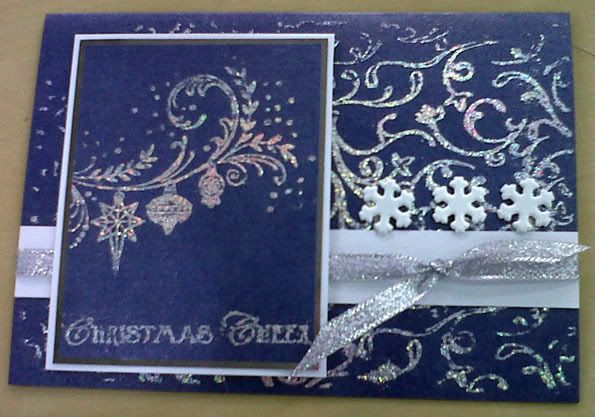 Now this card is one of my favourite techniques - using the embossing folders.. but in a different way. I'll do a video at some point this week when I get a chance. I used the hot foils to decorate the card.
I'll upload a few more for you tomorrow so you don't get too inundated all at once. But for the rest of today, I'm working hard on some magasine commissions so I'd better get a move on.
Until tomorrow xx
2010-2011 Catalogue PREORDER YOUR COPY NOW £3.99 price includes delivery.